Connecting the World
Total Passenger Movements in 2019 – 1,862,235
Total Aircraft Movements  in 2019 – 22,345
Freight (Cargo/Mail) in 2019 – 12,653,392 kgs
Generates over 13,000 direct and indirect jobs
13 scheduled airlines serving many international destinations.
Serves both the business and leisure markets.
Adjacent to Kingston Harbour, the world's seventh largest natural harbour.
Close proximity to the commercial and cultural capital city of Kingston (20 minutes).
Major economic catalyst for the Kingston Metropolitan Area, economic activity valued at an estimated JA $15.2 Billion (equivalent to 5.6% of GDP).
Airport Facilities
Airside
24 hour operation
13 aircraft gates & 2 remote stands
9 passenger loading bridges (PLB)
Parking positions – up to Boeing 747-400 (Code E)
Runway: 12/30, Length: 2,716m (8,910 ft.), Elevation: 3 m (10 ft.)
One parallel taxiway with four linked taxiways, including one high-speed exit Competitive ground handling and fueling services
General Aviation Center with passenger waiting area and pilots' lounge
In-flight kitchen and catering service on-site
Fuel Farm on-site, supplying Avgas 100LL & Jet A-1
Cargo facilities
IFR and VFR landing capabilities
Customer Conveniences
Newly extended departure concourse over 10,000 sq m. Customs and immigration services available daily, 24 hours
WiFi Hot Spot  (in Departure Lounge)
Dual Currency Automatic Teller Machines (ATM)
Airport Customer Service Centre
(Toll-free access: 1-888-AIRPORT)
Over 25 concessions , including food & beverage, convenience and specialty shops
Foreign Currency/ Cambio Services
Conference facilities
Postal agency
Airport Operator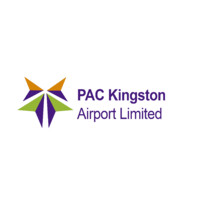 On October 10, 2018, the Airports Authority of Jamaica (AAJ) and PAC Kingston Airport Limited (PACKAL), a wholly owned subsidiary of Grupo Aeroportuario del Pacífico (GAP), entered into a 25 year Concession Agreement for the operation of the Norman Manley International Airport (NMIA). Exactly one year later, on October 10, 2019, PACKAL officially began operating and maintaining the Norman Manley International Airport in Kingston.
For more details please visitAirports Authority of Jamaica